The Empire Project is proud to present Jasper de Beijer's  exhibition at its gallery:
Mr. Knight's World Band Receiver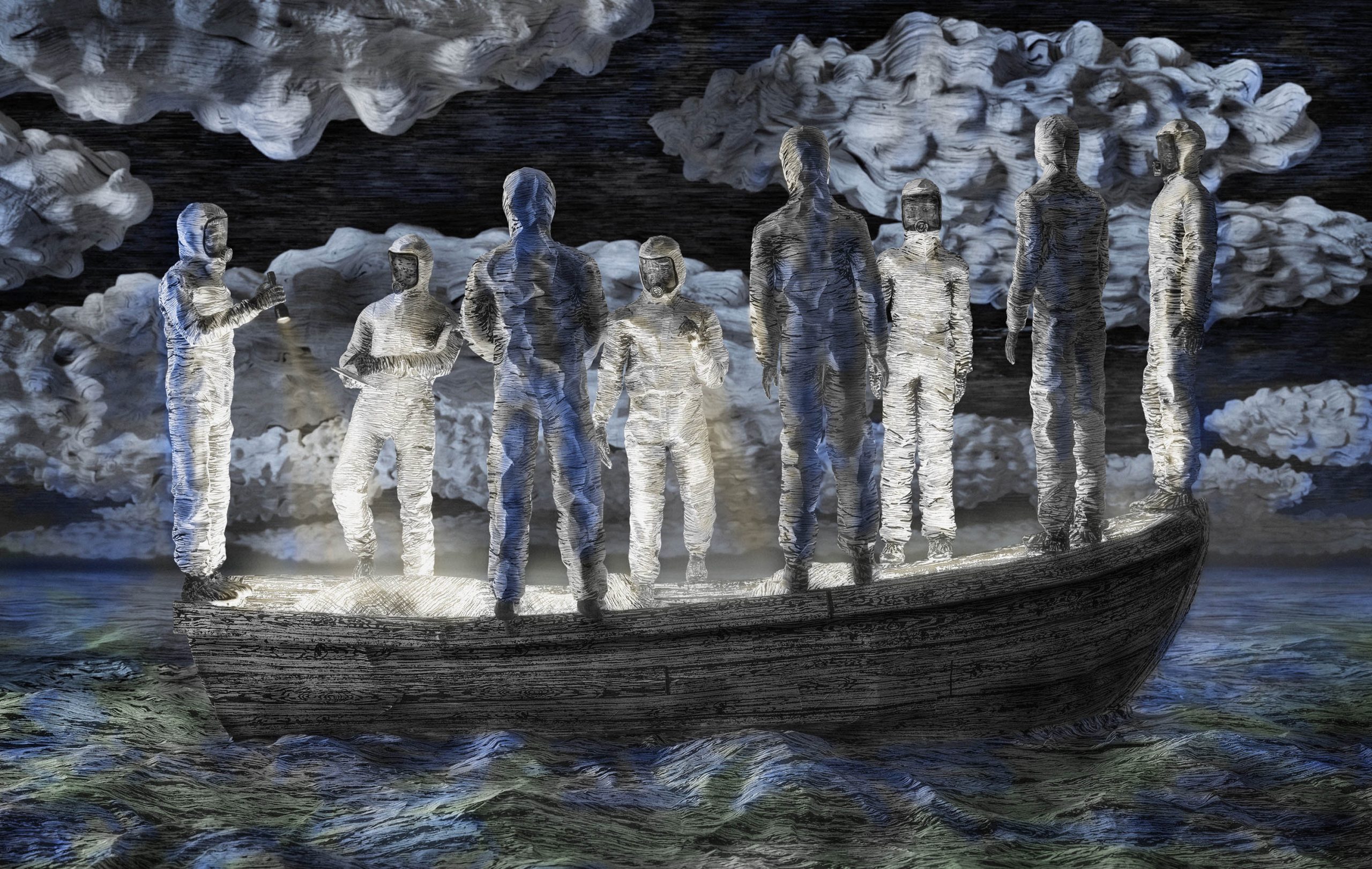 Opening at the 15th of January at 18.00 hrs
About Mr. Knight's World Band Receiver

In 1986, 18-year-old Christopher Knight trekked into the woods. He remained there for the next 27 years, avoiding all contact with other people. Ultimately, Knight was forced back into society when he was arrested for burglarising nearby holiday cabins.
But for decades, the 'North Pond Hermit' remained hidden in his improvised camp. He didn't even make a fire for fear of being discovered. Knight's only information about events in the world at large came from a small, battery-operated radio.
Knight was more or less untouched by the visual deluge of the past three decades. When he pictured in his mind the events discussed on the radio, Knight had to make do with what he remembered from before leaving. In his dark forest clearing, Knight recast our recent past in a private, increasingly self-contained world of memories.
Jasper de Beijer has attempted to achieve a similar detachment in his series Mr Knight's World Band Receiver, consciously withdrawing from the iconic imagery that accompany so many of the events of the past 30 years. The pictures that came out of this are a kind of artefacts of an inner reality – or blueprints of an alternate history.
The Empire Project will also show images of Jasper de Beijer's previous body of work:
Wir sind das Gedächtnis
The dream that was Germany in 1871 is over. The passion and concerted effort that had brought unity to the nation were torn apart by a frustrated Kaiser and a sociopathic dictator. The cities of the former kingdom of Prussia, the cultural heart of the nation, were razed to the ground. Today, after decades of nursing their wounds and repairing the destruction, these centres have recovered some of their former glory.
The artist recently made a study tour past some of the locations that played such a dramatic role in Europe's recent history. Viewing the reconstructed cityscapes, he wondered how often you can demolish and rebuild a structure before it loses its identity. He imagined a town that has been destroyed for the umpteenth time, and a community that tries to erect a silhouette of its culture from a vague recollection of its past. Using only the primitive means left at their disposal, the townspeople strive to recover their identity, rebuilding their city with the same determination that they shared in former times – an echo of an idealised past.
The exhibition runs from the 14th of January untill the 24th of February 2015
The Empire Project
10 Siraselviler Cd
Kat 1 D4
34433 Taksim, Turkey
T: +90 (212) 292 59 68
E: info@theempireproject.com
Tue – Sat: 11 am until 6:30 pm
Closed on Sunday, Monday
COMING UP: JASPER DE BEIJER at Asya Geisberg Gallery New York