Galerie Dudokdegroot kondigt met veel plezier onze nieuwe samenwerking aan met kunstenaar Jasper de Beijer (English below)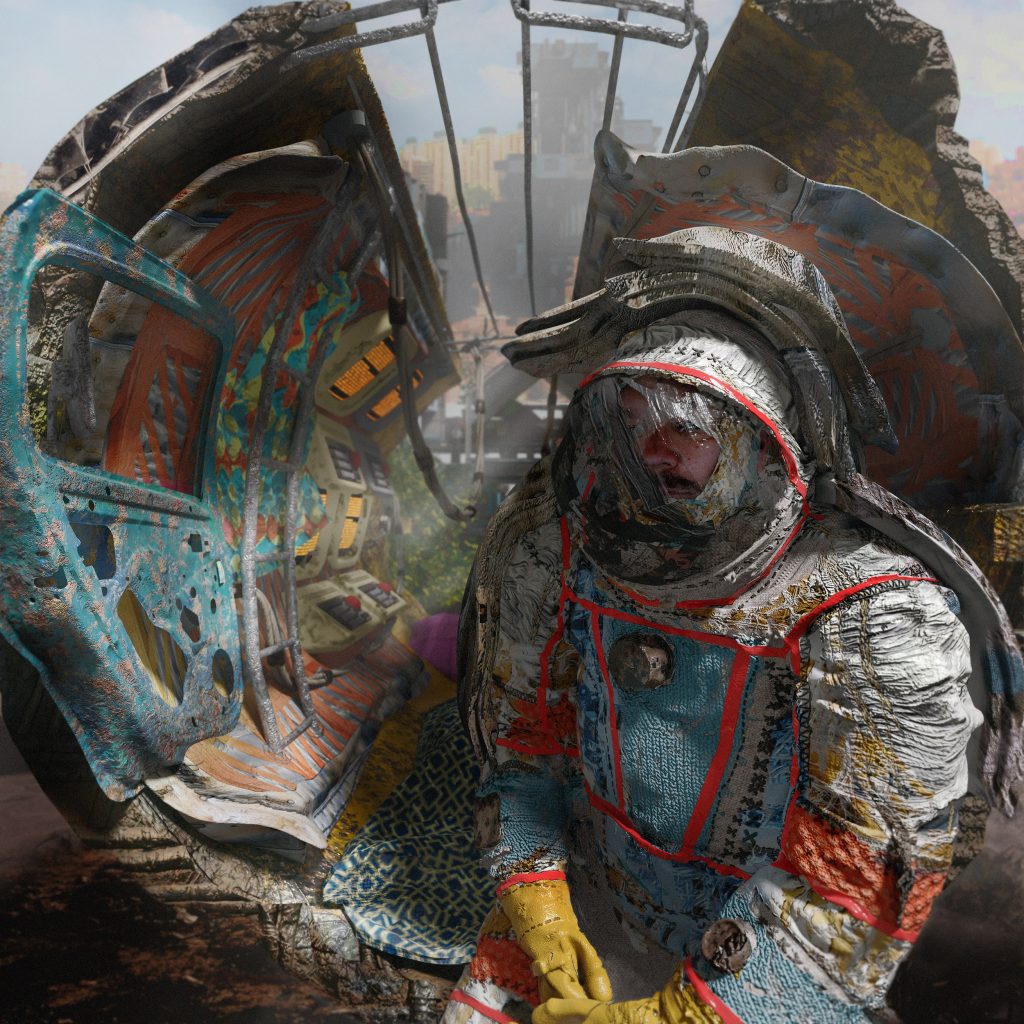 I Have Seen the Future  | 2023  | 40 x 40 cm  | Epson Baryta Print | Edition of 15
Voor een tentoonstelling bij Dudokdegroot werkt De Beijer momenteel aan een nieuw project: I have seen the Future, gebaseerd op de Futurama presentatie van General Motors tijdens de World's Fair in New York in 1939. Op deze beurs stond een gebouw van GM met een enorme maquette van een landschap dat toonde hoe de VS er in de toekomst uit zou gaan zien: de automotive world (ontworpen door Norman Bel Geddes). Deze utopie van onbegrensde mogelijkheden laat een toekomstige wereld zien waarin de mensheid alle natuurlijke hulpmiddelen onbeperkt tot zijn beschikking heeft en een volledige controle heeft over de natuur. Als kind groeide de Beijer op in dit positivisme en had het idee in een wereld te leven waarin onbegrensde dingen mogelijk zijn: het redden van de aarde van een milieuramp, het einde aan oorlogen, racisme en ander onrecht. De Beijer schept voor I have seen the Future een eigen futurama waarin fotografie, tekenen, film en sculptuur samenkomen.
SPECIAL EDITION: Als primeur van I have seen the Future presenteert Jasper de Beijer bovenstaande Special Edition. Dit werk is vanaf zaterdag 23 september te zien en te koop in de galerie. Voor meer informatie stuur een mail aan: info@dudokdegroot.nl
—————————————————————————————————————————-
Dudokdegroot is pleased to announce our new collaboration with artist Jasper de Beijer.
De Beijer is currently working on a new project for an exhibition at Dudokdegroot: I have seen the Future, based on the Futurama presentation by General Motors during the World's Fair in New York in 1939. At this fair there was a GM building with an enormous model of a landscape that showed what the US would look like in the future: the automotive world (designed by Norman Bel Geddes). This utopia of limitless possibilities shows a future world in which humanity has unlimited access to all natural resources and complete control over nature. As a child, De Beijer grew up in this positivism and had the idea of living in a world in which unlimited things are possible: saving the earth from an environmental disaster, the end of wars, racism and other injustices. For I have seen the Future, De Beijer creates his own futurama in which photography, drawing, film and sculpture come together.
SPECIAL EDITION: As a scoop of I have seen the Future, Jasper de Beijer presents the above Special Edition. This work can be seen and purchased in the gallery from Saturday September 23. For more information, send an email to: info@dudokdegroot.nl